Jane A Gordon Jewlery. Designs for Life
Each piece of Jane A Gordon jewelry has a story, and when put together they are an entire life philosophy to improve the human condition. Always lost in thought, trying to understand the world and paths to improvement, new visions keep coming to light, and I love sharing whenever I see a way.
To that end I am learning to sell on line, to share inspiration whether or not anyone purchases jewelry. Everything is designed to inspire, not only the jewelry, but each ad, my book "Designs for Life. A Step By Step Guide to Happiness" for sale on Amazon, and my seminar "Cruising Towards Joy. Life With Less Baggage" which can be seen on YouTube.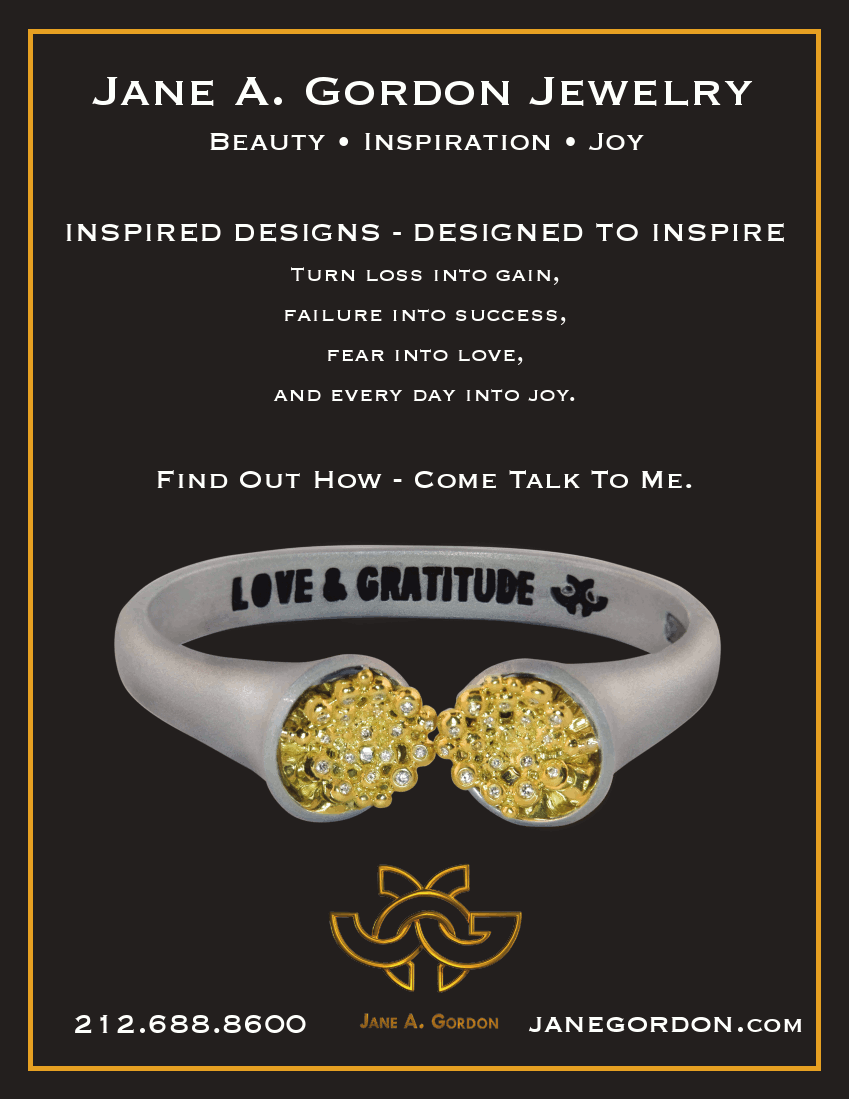 Self taught, sometimes I wonder where my own designs originate. All of my life I have written poetry to explain the world to myself, which is probably why I think in metaphor. I try not to look at fashion magazines or other designs in order to keep my work purely original. All of this is why I often call my work:
"Inspired Designs. Designed to Inspire."
Feel free to contact me anytime. Art is not a monologue, it is a conversation, and I want to hear from you. We can also discuss ways to make money together, or do fundraising for your organization.
Jane
Jane@JaneGordon.com
212-688-8600