Posted by Jane A. Gordon on 20th Feb 2021
Lets break a few rules and mix business with politics, because politics is mixing with pearls - - -
- - - as usual - - - and at the same time, at a whole new level.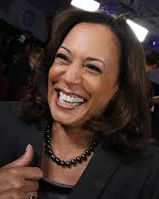 As the glass ceiling continues to shatter, it's shattering with class in pearls.
Vice President Kamala Harris's record-breaking career has been adorned with fabulous pearls. She often wears Tahitian Black Pearls which radiate elegance and mysterious beauty, with an air of cognoscenti: to know what they are, you have to know what they are.
Harris's affinity to pearls might connect to Howard University where she belonged to the first African American Greek-Letter sorority, Alpha Kappa Alpha (AKA), often referred to by the founders as the "Twenty Pearls."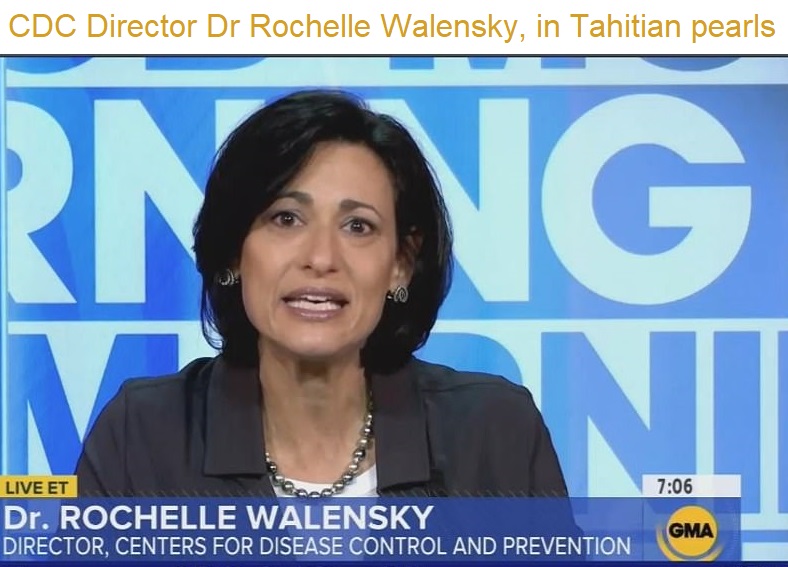 CDC Director Rohelle Walensky is on TV news conferences answering questions about COVID articulately and intelligently, giving confidence and comfort to the nation- - - and usually wearing pearls.
We are accustomed to pearls in the White House. Mary Todd Lincoln wore Tiffany pearls to her husband's inaugural ball. First Ladies Jackie Kennedy and Barbara Bush were well known for their pearls.
"Pearls are always appropriate." – Jackie Kennedy
President Biden has nominated more women to top political posts than ever before in this country (we are a bit behind much of the world in this). Instead of the politician's spouse adorned in pearls, we are seeing true power in pearls, including Secretary of the Treasury Janet Yellen, Ambassador Linda Thomas-Greenfeld, HUD nominee Congresswoman Marcia Fudge, US Commerce Dept. Asst Secretary Wynn Coggins and more.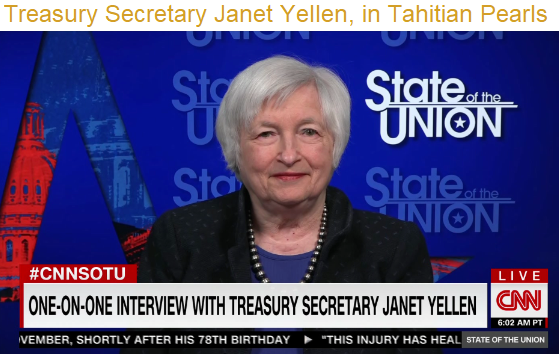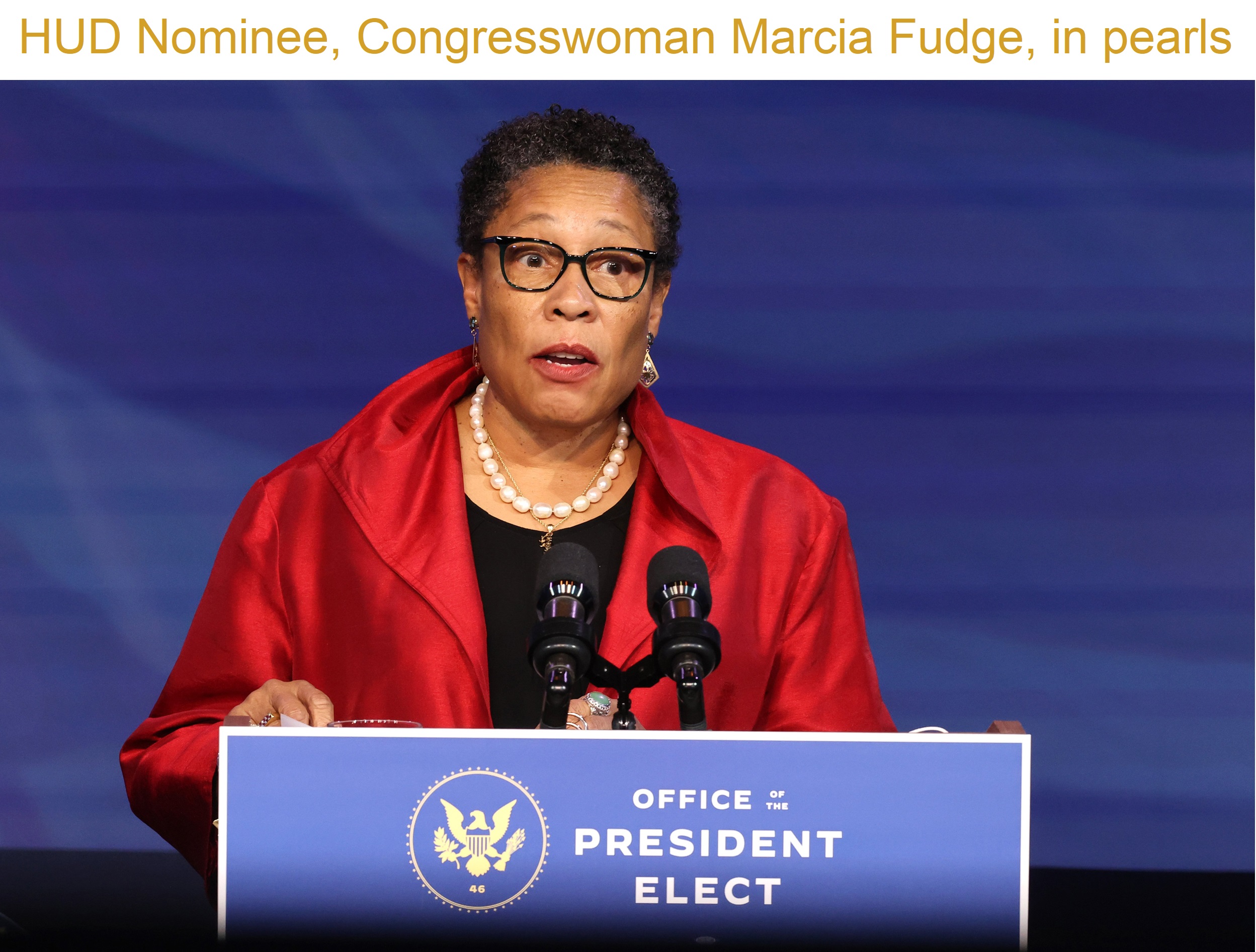 -
We also just saw House Impeachment Manager Rep Stacey Plasket front, center, articulate, making a riveting and compelling case for conviction in the second impeachment of X-president Trump, all in pearls for the world to see.
Pearl Clutching Re-defined:
"Watch Out World - I'm Here!"
A look back at pearls and power:
From ancient to modern times, the bible, royalty, politics, and every day anyone, pearls, this incredible gift from nature, have always been cherished.
The bible often referenced and praised pearls, possibly because they were so highly valued in the Roman empire.
"Again, the kingdom of heaven is like unto a merchant man, seeking goodly pearls: Who, when he had found one pearl of great price, went and sold all that he had, and bought it." –  Matthew 13:45-46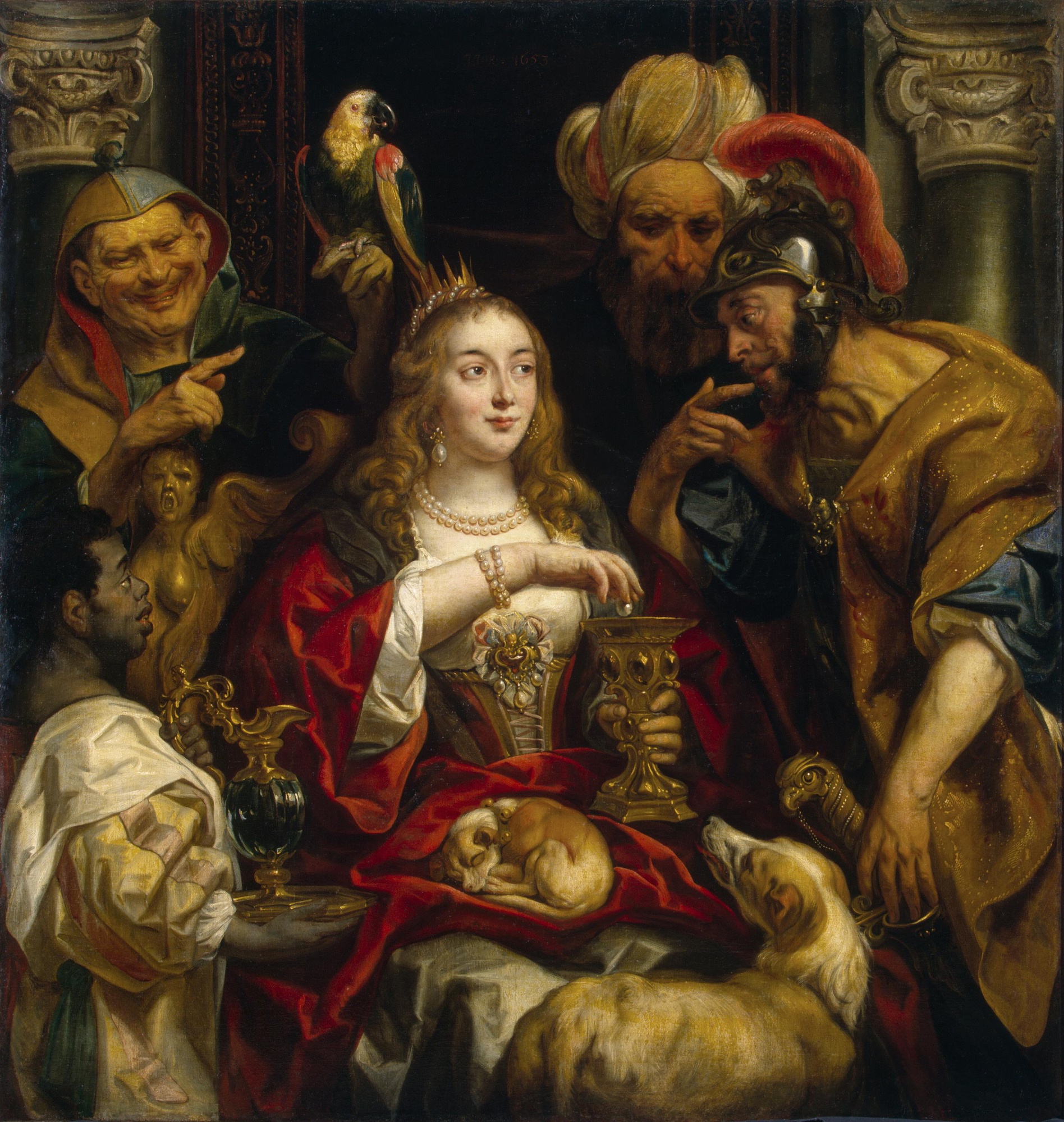 Egyptian Queen Cleopatra treasured the pearls passed to her through generations of kings, two of which were reputed to be the largest pearls ever found.
Legend tells the story that in order to impress Marc Antony with her wealth and power, Cleopatra bet him that she could host history's most expensive dinner. She achieved that by dissolving the jumbo pearls in wine and drinking them.
As an interesting aside, those pearls are estimated to be worth approximately $30 million in today's dollars.
"I feel undressed if I don't have my pearls on. My pearls are my security blanket." – Lady Sarah Churchill
Pearls also represent the beauty and strength that grows from adversity, as the pearl is created by the mollusk protecting itself from a painful intrusion.
"The heart of man is very much like the sea, it has its storms, it has its tides and in its depths, it has its pearls too." - Vincent Van Gogh
Until the early 1900s the only way to get pearls was dangerous dives, reminding us that we can't just wait for something precious to come to us, we must work for it.
"The world is your oyster. It's up to you to find the pearls." – Chris Gardner (Homeless to Millions)
The mollusks shells show wear, tear and damage, yet this does not change the beauty of the pearl, just as our external scars show were we lived and learned.
"My role in life is that of the grain of sand to the oyster - it irritates the oyster and out comes a pearl." – Ross Perotrs should not change our inner beauty.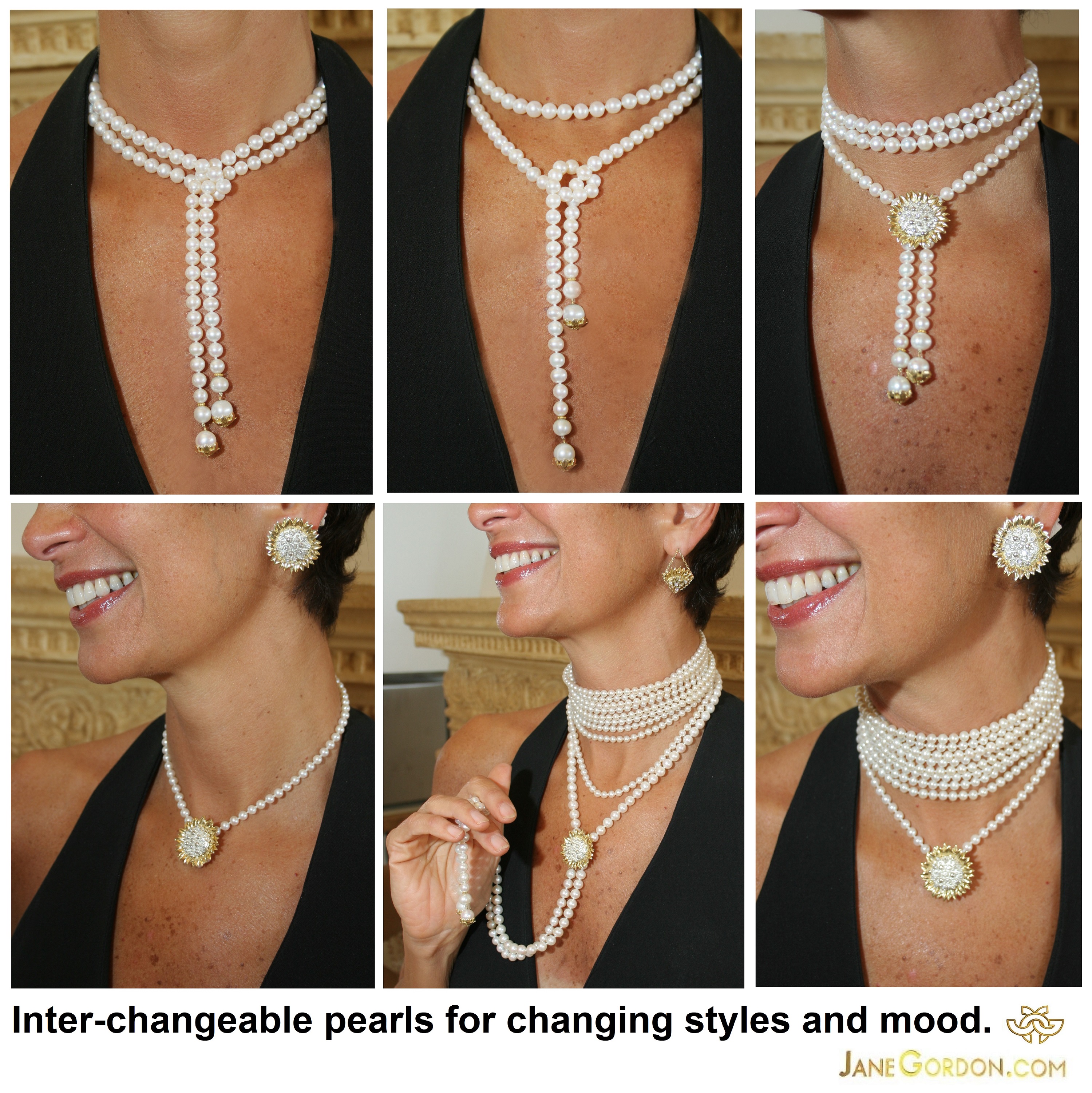 Does a pearl have value inside the shell? Like us, it is treasured when brought to the light. And just as pearls seem to glow from within, our beauty is our truest self shining through (yeah, I'm getting corny, but also truly believe these little - - pearls of wisdom!!!).
"Why she is a pearl, whose price hath launched a thousand ships, and turned crowned kings to merchants." - Shakespeare
In summary, pearls represent wisdom gained through experience, purity, power, intelligence, and integrity. These gifts from the sea are believed to offer protection to the wearer, and attract good luck and wealth.
"A legend grows around a grain of truth, like a pearl." – Peter S. Beagle
Most important, pearls are just fabulous. Pearls can be any style from classic to funky, chic to hippie. They're always in style, and, methinks, just what you need right now!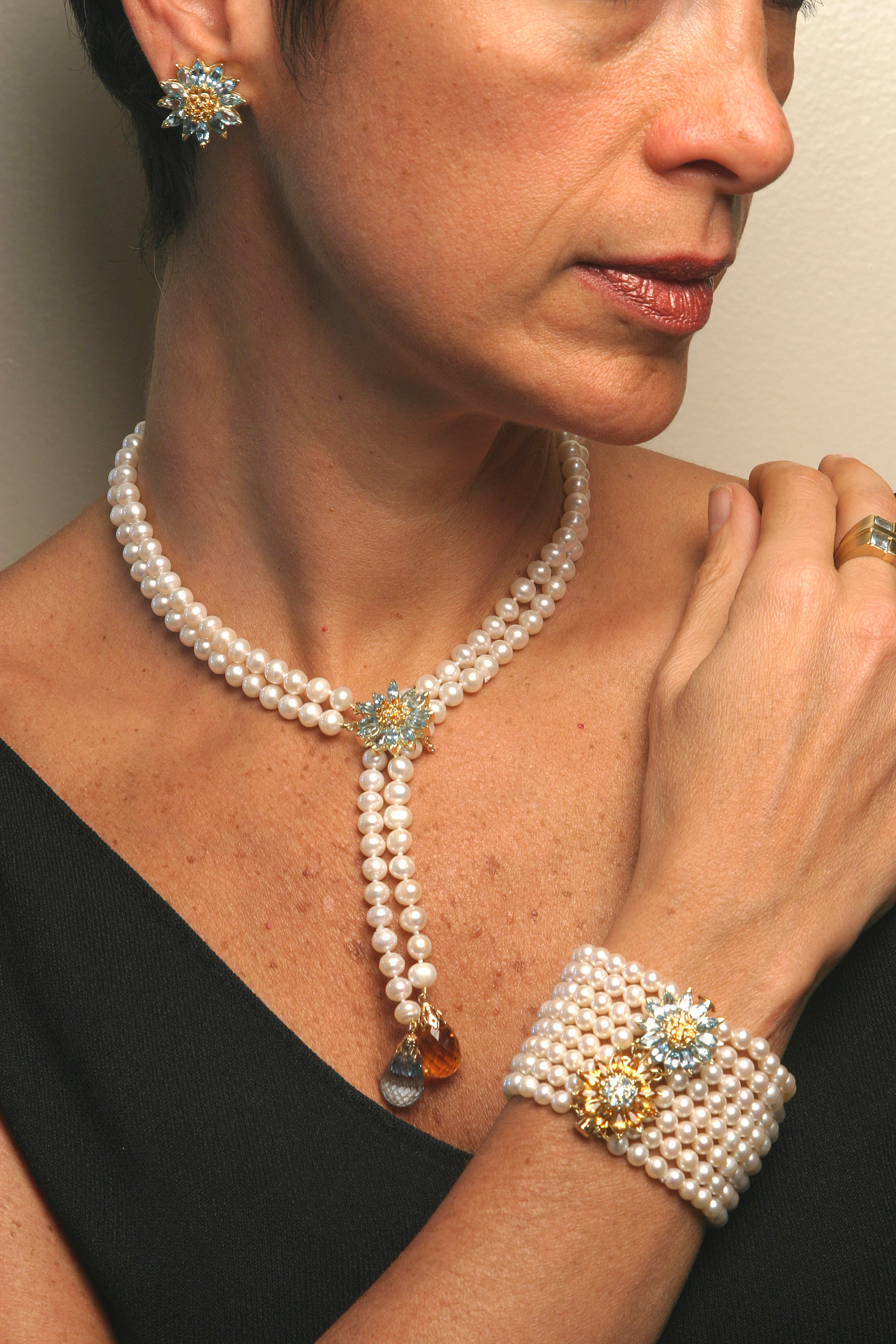 "Why wear one string when you can wear two?"
– Coco Chanel
Note from Jane:
Talk to me! Let's create custom pearl jewelry which fits you perfectly in length and style!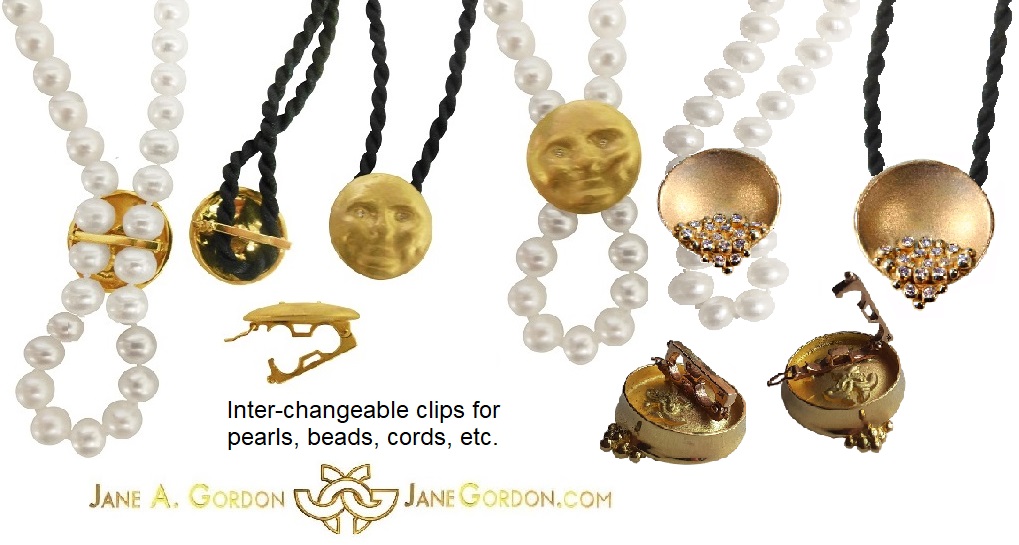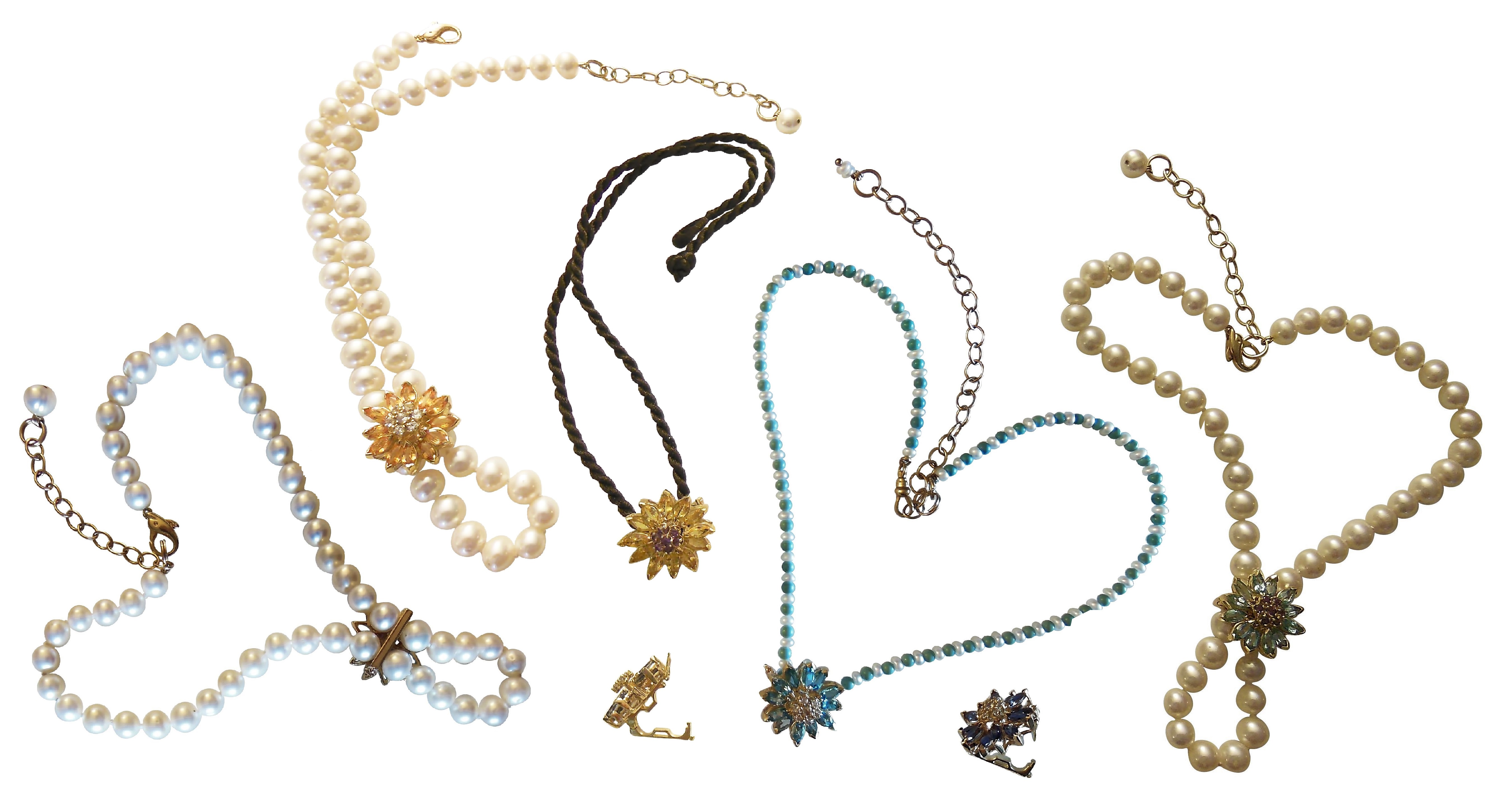 UPDATE (Oct 2021): Just as an interesting aside...pearls aren't just for girls anymore. Below is MLB Atlanta Braves outfielder Joc Pederson who regularly is seen in pearls. A few men have bought strands from me for themselves, too. Are you ready for yours?